3 Corporate Social Responsibility Examples You Haven't Thought Of
No longer is it enough for companies to just promote their services or products. Consumers increasingly want to support brands that offer not only functional benefits but a social purpose as well. Having a sustainable business is a great point of difference and it has a positive ripple effect on your employees, stakeholders, consumers and the environment.

More and more businesses are updating their Corporate Social Responsibility (CSR) to align with societal changes and the growing importance of minimising one's impact on the environment. The following list of CSR initiatives and environmentally sustainable workplace practices take minimal effort to implement, will help boost workplace morale and won't hurt your pockets.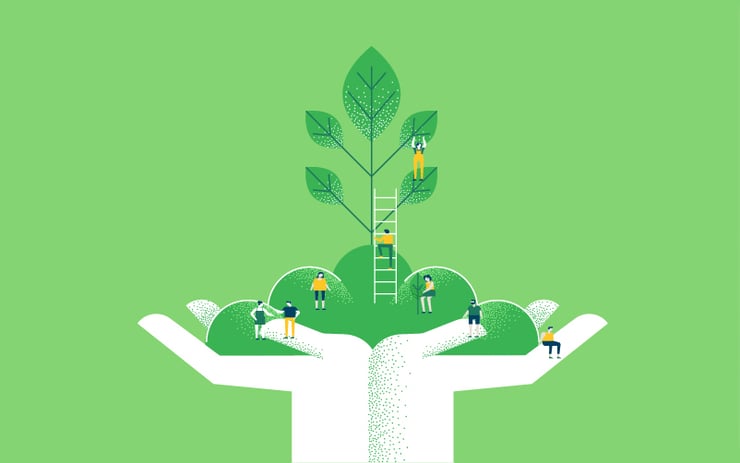 Corporate social responsibility creates a competitive advantage, raises brand awareness and helps businesses develop trust with shareholders, customers and employees.

1. CSR Ideas for your Employees
There's the saying that without customers you have no business, well without employees you have no business either. Simple initiatives to keep your employees happy and motivated include being transparent with your staff, recognising individual and group accomplishments through bonuses, holding regular social events that allow your employees to unwind and the classic 'Casual Friday.'
Due to COVID 19, employees have had to be extremely flexible and turn their bedrooms into makeshift offices in order for them to keep their 9-5's. Working from home has no doubt come with the added pressure and impact on people's mental health and wellbeing.
With the growing importance of mental health, more and more businesses are making counselling services more accessible to employees (and in some cases, their families), to minimise the psychological impacts of workplace stress and anxiety. If you genuinely care about your employees, this is a great initiative to adopt.
Ultimately, you want to ensure employees are leaving work in the same, or better, state from when they arrived. This growing CSR trend that aims to look after your employees is great at attracting new staff and reducing high staff turnover.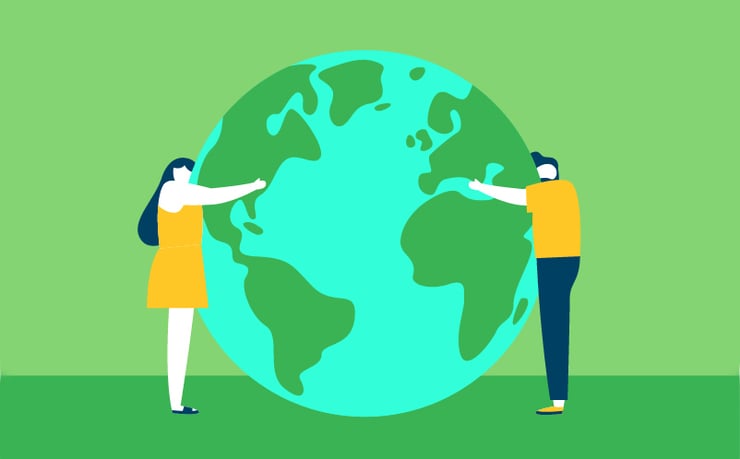 2. CSR Initiatives for the Planet
In Australia, uniforms are worn by approximately 50% of the working population. Uniforms are replaced roughly every 12 months, with high-vis workwear often being replaced more often to maintain safety standards. If we assume these uniforms are being thrown straight into the bin when they are no longer needed – that's a lot of landfill. Alarmingly, this landfill is increasing by 6 tonnes every 10 minutes due to the lack of textile recycling. It's now more important than ever for us to do everything we can to minimise this growing problem.
Total Uniform Solutions is working on a Uniform Recycling Program that allows businesses to responsibly recycle their unwanted uniforms and ultimately reduce their waste in the workplace.
Implementing a Uniform Recycling Program is a lot easier than it seems, and since such a program is mostly unheard of, businesses who fancy themselves as early adopters would be able to leverage this environmentally sustainable work practice as a major point of difference.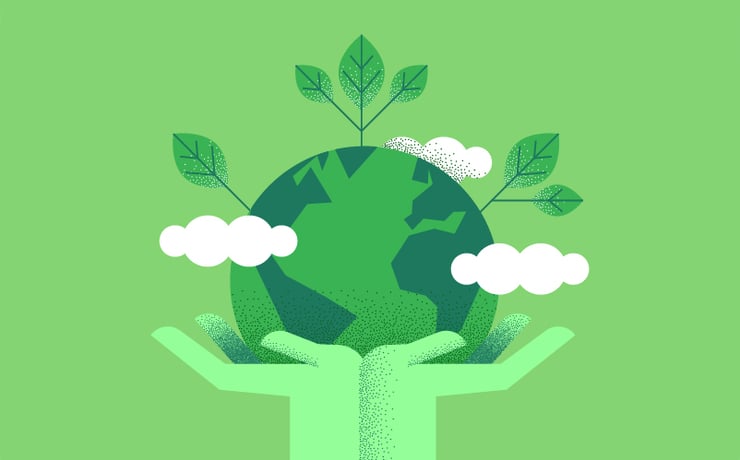 3. CSR Ideas for the Community
Australians have been called on countless times throughout recent history to support our communities. Banding together and helping our neighbours in our past floods, drought, bushfires and going into lockdown after lockdown and supporting local businesses during COVID 19. When it mattered most, Australian's have stepped up and done the right thing. So why don't we keep doing the right thing? Why don't we volunteer more often?
Volunteering helps to build a sense of community, which in this day and age is very rare. A great way for your business to support the community is to incorporate a limited number of billable hours per year for employee volunteering efforts.
Involving your employees in your community support efforts should be the main focus as you will not only enjoy the benefits of helping your local community, but it will also increase your employees morale, sense of purpose and ultimately their productivity.
However, some of the best environmentally sustainable workplace initiatives and corporate social responsibility ideas can come from unlikely places. Talk to your employees and ask them for ideas. Not only will this engage your workforce in a meaningful way, but if it's innovative and ambitious, the PR off the back of it will be huge!
So where to from here?
Whether you're an employee or the CEO, ask questions about whether your workplace has sustainable practices. If you do, great; refine them and make more. If you don't, tell someone why you should and be an industry leader that promotes sustainability and change!