Industry Trend Alert: Custom Polo Shirts
If I said polo shirt to you, what would your first thought be of? No doubt the mind immediately jumps to a traditional image of a monochromatic, corporate shirt, perhaps with a stitched logo...
But polo shirt trends have evolved beyond this established cliche to be a key element of uniform programs across a multitude of industries, due to their effortlessly professional look. To highlight their evolution, this article will discuss three factors that keep polo shirts trending, and why custom polo shirts should be a staple in your work uniform program.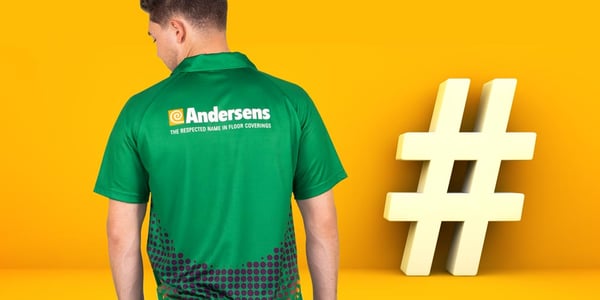 1. Fabric Options
No matter the industry, or the company, it's the fabric of the modern polo that keeps it on top of corporate uniform trends. Depending on your uniform supplier, your polo shirt has the capacity to be made from a variety of high quality fabrics, each embedded with useful features.
For those that are interested in environmentally friendly uniform options, Total Uniform Solutions has the capability to manufacture the polo using environmentally friendly materials. These include recycled PET polyester, which is constructed from plastic materials that have been reworked into fabric fibres, or bamboo backed polyester, which is parallel to cotton, but is grown with a smaller environmental impact.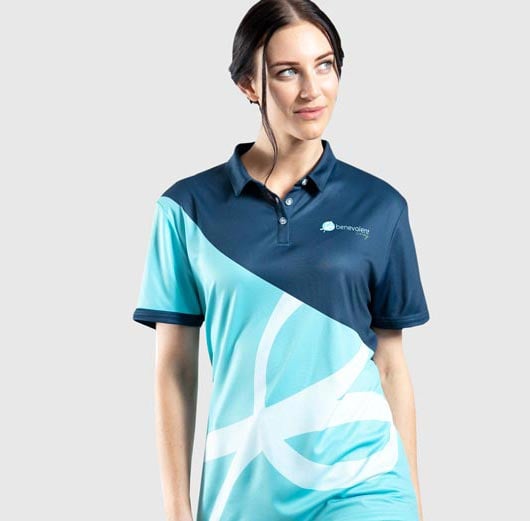 2. Performance Capabilities
Performance is also a high priority within polo shirt trends, therefore through the adoption of high performance fabrics, polos are moving from not just being a stylish choice, to a garment that has considerable advantages over standard options. This is due to high performance fabric's inherent sweat wicking and cooling qualities. These qualities allow employees to work comfortably and confidently in both warmer climates, and more active roles without being affected by sweat.
Given the increasing concern over public health, it is also reassuring to know that polo shirts are able to be produced with an antimicrobial treatment woven into the fabric that provides lasting, continual protection to your staff against potentially harmful microbes such as bacteria – wash after wash. This protective quality means that the polo shirt is an invaluable option for a wide range of industries, including healthcare, childcare and aged care.
These performance qualities are considered in the production of our high quality polo shirts, so it comes as no surprise that these items are designed to last. Taking inspiration from sports apparel, our polo fabrics have been engineered to be both highly durable, as well as easy-care, meaning that your workforce will always look and perform at their best, day in and day out.
3. Dye Sublimation
Although often thought of as minimal in design, the polo has evolved to be an ideal canvas for branding and design, as it is a perfect candidate for dye sublimation. The dye sublimation process allows for businesses to create impactful visual designs that can be as simple or as complex as necessary.
Dye sublimation works by printing the garment pattern and design onto a large roll of fabric. The ink literally penetrates the fabric so you won't experience any fading, cracking or peeling of the design (unlike other embellishment methods). Once printed, the garment pattern is cut and sewn together creating the final product. Pantone matching to your corporate colours is also possible with this method.
By using this process, your personalised polo shirts will provide increased brand recognition and impact amongst consumers, standing out in comparison to older polo shirt trends in design, such as using an understated logo application on a predesigned garment.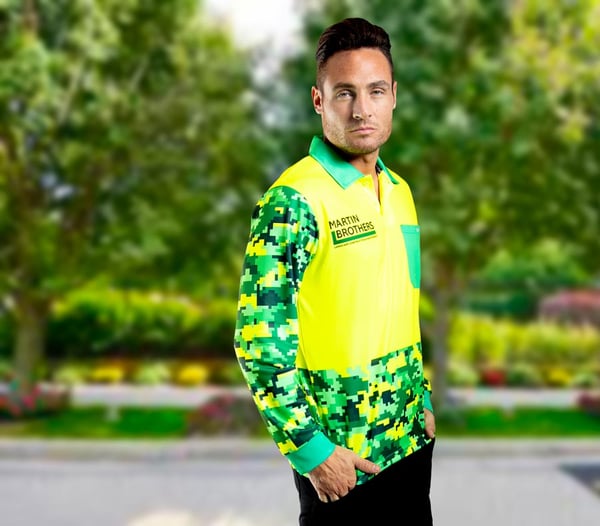 Ready to be a trendsetter?
By incorporating custom polo shirts into your business' uniform program, you'll be able to provide your team with an option that has evolved to capitalise on modern fabrics, high performance features and impactful branding options. If you're in the midst of redesigning your company's uniform policy and want to be at the forefront of uniform trends, reach out to our expert team via phone, 1300 UNIFORM or email hello@uniform.com.au to get started on your high quality, custom uniform solution.