Understanding Embroidered Uniforms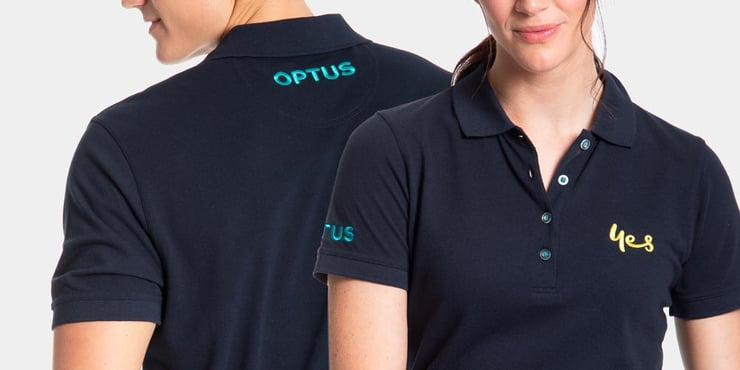 Anyone who has worn or seen a typical work uniform before may have noticed the logo was embroidered. Embroidery continues to be one of the most common ways to apply your logo to any uniform garment, however it is a very technical method and there are key considerations to keep in mind for those procuring uniforms.
What is an embroidered logo?
An embroidered logo refers to uniforms or clothing where the company logo is stitched into its fabric. The embroidery process is one of the most durable logo application options available. Embroidery is used commonly on Polos, Jackets, Business Shirts, Pants, Hats and Caps.
When you procure uniforms with Total Uniform Solutions, all embroidery is completed in-house by our master embroidery experts on state-of-the-art Barudan machinery in our Brisbane-based factory.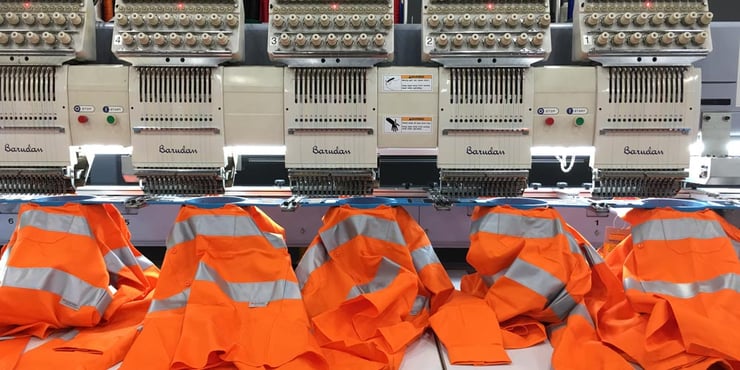 What is the process to get a logo embroidered?
Firstly, your logo will need to be supplied in a vector format so it can be digitised. Your digitised logo is converted into a special file format which can be read by the embroidery machinery. This is done in a specialist program which calculates the number of stitches required to replicate your logo in the most optimal way. During this process, we match your corporate colours to the embroidery thread colours available to ensure your logo matches all your brand touch points.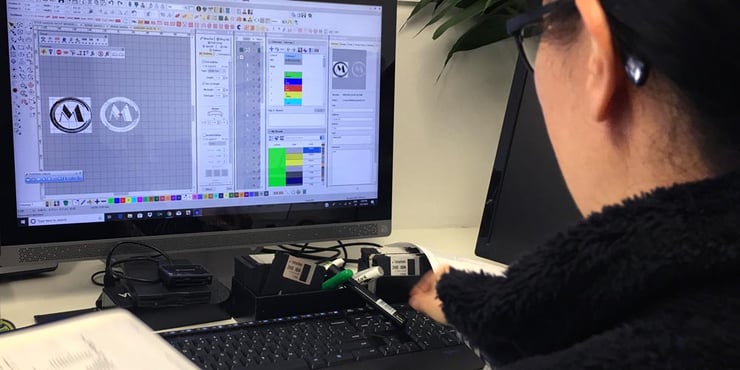 Depending on your requirements and budget, we can even custom dye embroidery thread to ensure a perfect Pantone match. We can provide artwork proofs ("plot sheets") and embroidered swatch samples ("stitch-outs") for your approval. Once approved, your logo goes into production.
The location of the embroidery is marked on the garment to ensure the logo is consistently applied and then each garment is set up into frames. The frames are then slotted into the embroidery machine programmed with your digitised artwork. Embroidery machines are like giant sewing machines, with thread feeding into the machine which is spun into the garments, and digitally controlled by the machine operators.
Embroidery machines are capable of simultaneously embellishing multiple garments. Our operators are constantly checking the quality before, during and after the embroidery process.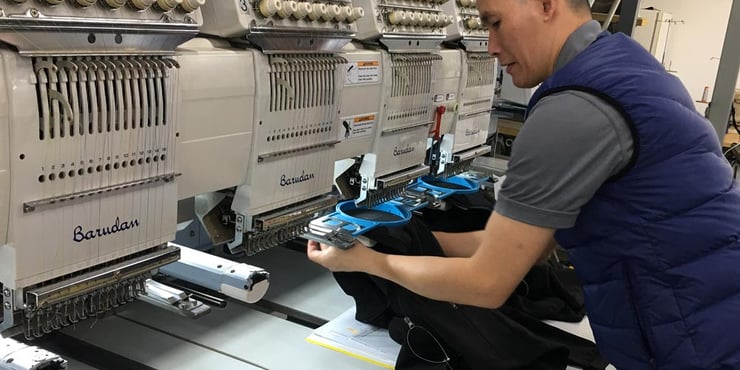 What types of garments can be embroidered?
Embroidering your company logo, as opposed to printing it, is ideal if you expect the garments to be repeatedly washed and in use for a long time. The fabric type will also determine the method of embellishment that can be applied.
In some cases, a garment may need to be partly deconstructed to enable embroidery. For example a lined jacket may need the lining removed to apply the embroidered logo. Some stock service uniforms are designed in a way that allows easy access points to typical embroidery positions, without the need to deconstruct the garment., While it is preferred that the embroidery go through a single layer of fabric, embroidery can go through multiple layers, like pockets for example, however it will restrict the movement of the fabric between the layers. In the case of pockets, if embroidery goes through the pocket this may render the pocket non-functional as a pocket. Talk to your uniform provider about the embellishment options and optimal positions.
Waterproof garments can be embroidered, however be aware that the embroidery will make the garment no longer waterproof in the area that has been embroidered. That's why it's important to consider the placement of the logo.
Other items like bags and hats can also be embroidered.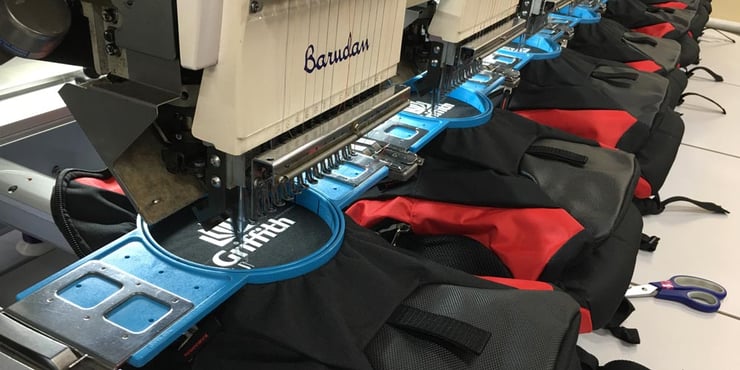 When is embroidery not suitable?
Durability of the garment and budget are key considerations when choosing the most appropriate embellishment method. Think about the length of time you expect the garment to be used for, and what you are prepared to invest in embellishing the garment.
If you are creating t-shirts for staff to wear to a one-off event, embroidery may not be the most economical branding option. However if the garment is going to be worn and washed regularly, and expected to last for an extended period of time, you might think about embroidering your company logo.
Where can embroidered logos be placed?
There are a number of typical positions that a logo can be placed, depending on the type of garment. At Total Uniform Solutions, we offer an extensive embellishment service to all our customers. There are more options than you can point a needle at, so we've made it super simple for you and created a Cheat Sheet with all the embellishment positions you can choose from. Check out our article Best Positions for Uniform Embroidery for more information.
When a garment is embroidered, the backing of the embroidery (which holds the embroidery securely in place) is visible. Depending on the placement, this backing can impact the comfortability of the garment. We work with our clients to ensure the positioning is optimal, and take care to ensure the backing fabric is as minimal as possible.
Where to from here?
All of our sales consultants at Total Uniform Solutions are highly experienced in logo embroidery on uniforms. If you are looking to purchase uniforms with us, and would like to discuss what embellishment options would suit the garments you are considering, please drop your details into the Embellishment Enquiry form on our website.